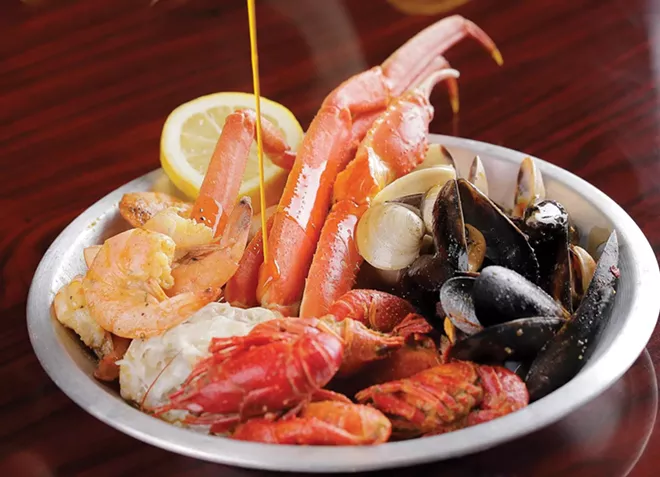 CAJUN SEAFOOD 2022 | Anchors away
There has been a proliferation of Cajun seafood options in Springfield in recent years. This year, Anchors Away won the best place for this category. It proves that you don't have to be near the ocean, or even near New Orleans, to have great Cajun and Creole food.
True to its name, Anchors Away has a maritime vibe — low ceilings (that make you think you're in the fo'c'sle of an old-time schooner), dark wood, and a fireplace. It's cozy and inviting.
Anchors Away offers all the typical Cajun dishes like barbecue shrimp (our favorite), po'boys, etouffee and gumbo. Other southern dishes such as shrimp and grits are available, as are more standard dishes such as shrimp alfredo.
Where Anchors Away really shines, however, is with its bags of seafood — all kinds of seafood cooked with Cajun spices, sausage potatoes, and corn. Diners choose either shrimp, crab, mussels, lobster tails, clams or crayfish (be sure to suck on the head – that's where the flavor is) and can customize their own heat level . It's a ton of food and a messy dish to eat (feel free to put on the provided bib), but it's worth it – plus it's fun.