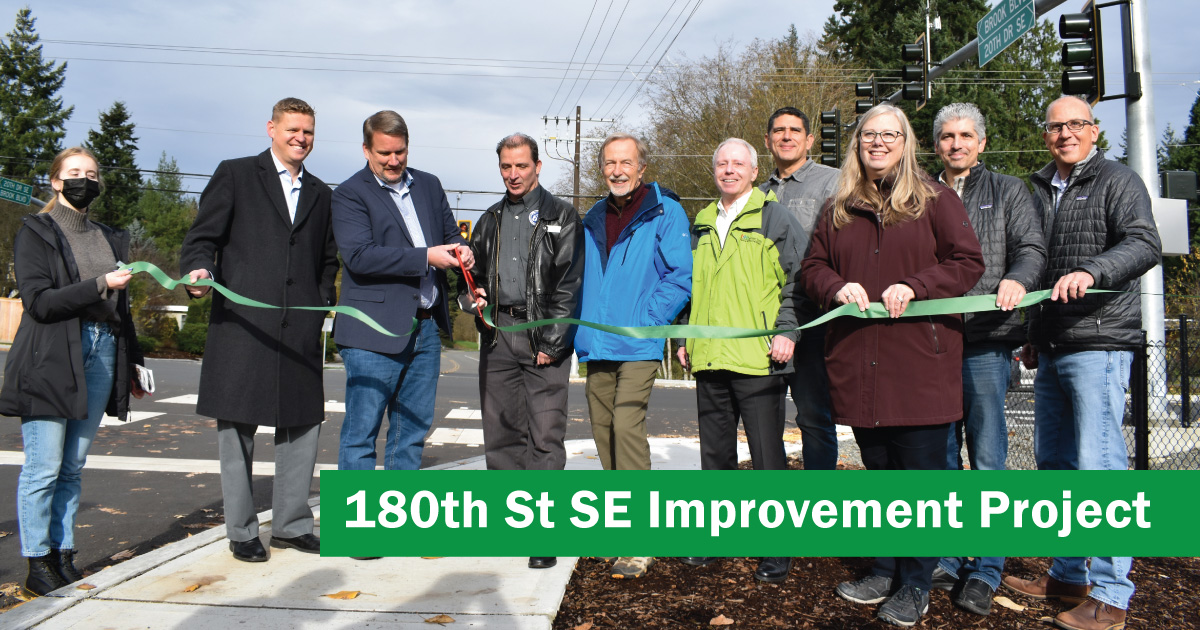 County celebrates Phase I of its 180th St SE road project
NORTH CREEK, Washington, November 19, 2021 – Snohomish County Public Works held a groundbreaking ceremony on Thursday, November 18 to celebrate the completion of a major construction project on 180th Street SE, between Bothell and Mill Creek, spanning State Route 527 to 23rd Ave SE.
Director of Public Works Kelly Snyder kicked off the groundbreaking ceremony by welcoming around 50 participants and thanked the many people involved in the completion of the project including: Retired Director of Public Works Steve Thompson, Ashley Probart with the construction of the project, and OTAK on design and construction.
"I'm excited that we can have a great partnership with all of our funders to make this possible, it's great for the community, it's great for fish habitat," said Snyder, Director of Public Works at the Lynnwood Times.
Other speakers included the Executive Director of Snohomish County Executive Office, Ken Klein, Transportation Improvement Council (TIB), Executive Director, Ashley Probart, and Snohomish County Councilor and Chairman of the Public Works and TIB Committee, Sam Low.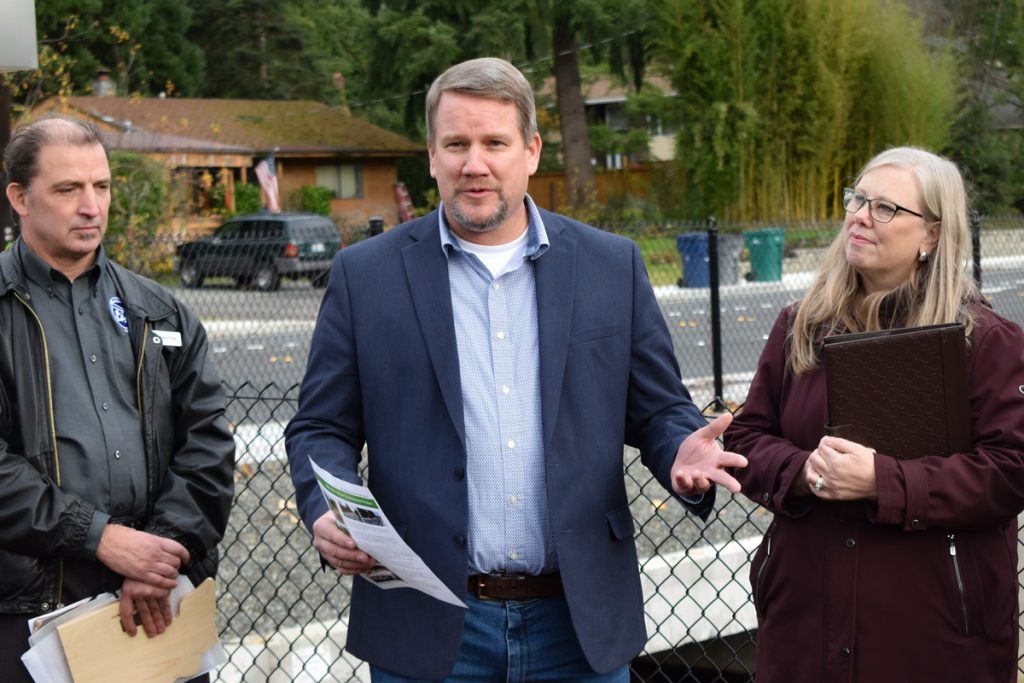 "It's a great project because it added more traffic lanes and it also added sidewalks that weren't there before, and we were also able to accomplish the fish passage because it was a fish barrier – he ticked all the boxes, "Low said. the Lynnwood Times.
Probart shared a comedic story about the site visit when he joined the TIB. Probart was told to take pictures on the street, which he joked, saying, "I thought this was a test for my new leadership."
"What [they] I didn't know I was sharp – I was able to avoid all the traffic, "Probart joked. "But what he really designed was that it was really a safety goal for us."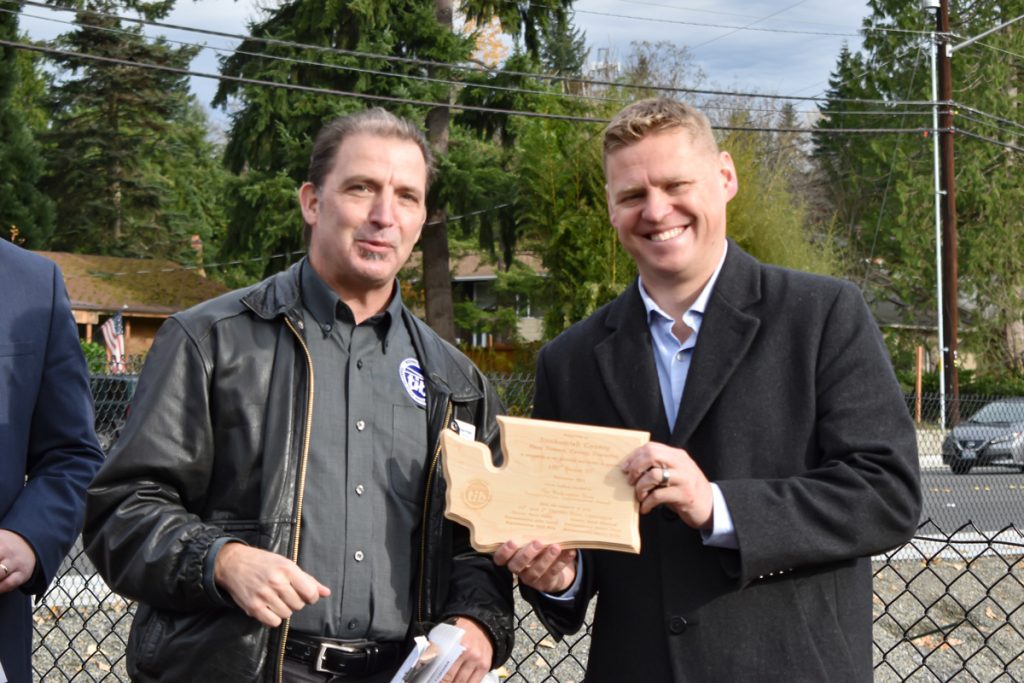 After speakers in turn thanked notable contributors, Probart presented executive director Klein with a commemorative plaque and the ribbon was cut, with County Council member Low doing the honors.
"We really think this is a huge uplift for the traveling public, that the intersection is much safer and we were also able to reconnect the waterways which are better for the environment and the fish which use this system, "Charlie Green, Design Manager of Snohomish County Engineering Services, told the Lynnwood Times.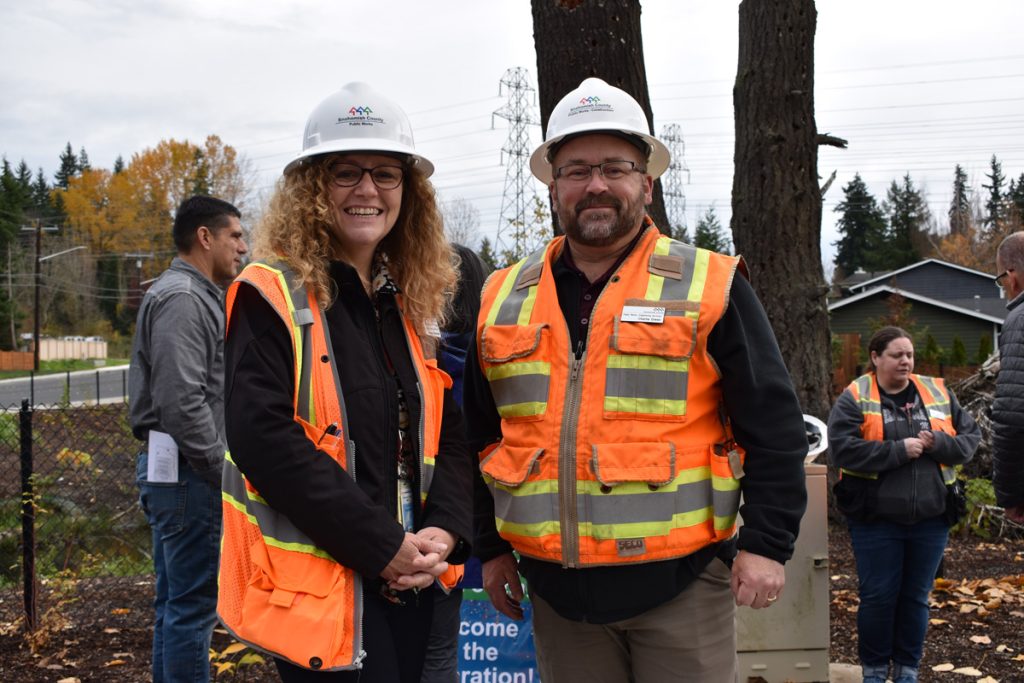 Green explained to the Lynnwood Times that the engineering process for a project like this begins with assessing the needs and opportunities of the road and consulting with environmental partners and tribes while showing empathy for the road. residents of the region.
"It's always about remembering that hard work. You think of a successful recipe that you could cook and here is a successful project that we had, so we're going to use that recipe over and over again to create more hits in the county, "Green told the Lynnwood Times.
About the project
Snohomish County Public Works first presented the project in a public hearing on July 27, 2017, along with the four other transport improvement plans. It was passed unanimously and construction began in spring 2020 with a temporary month-long hiatus due to a statewide shutdown for COVID in March and April 2020. The project resumed and ended in fall 2021 as originally planned.

"When I was a member of the county council, we came up with a plan, Steve Thompson was the public works manager at the time, and he and his team did a great job of putting it all in place and knowing that we got the funding for that. doing it in a timely manner is truly rewarding, "Terry Ryan, Aerospace Economic Development Director and former Mayor of Mill Creek, said the Lynnwood Times.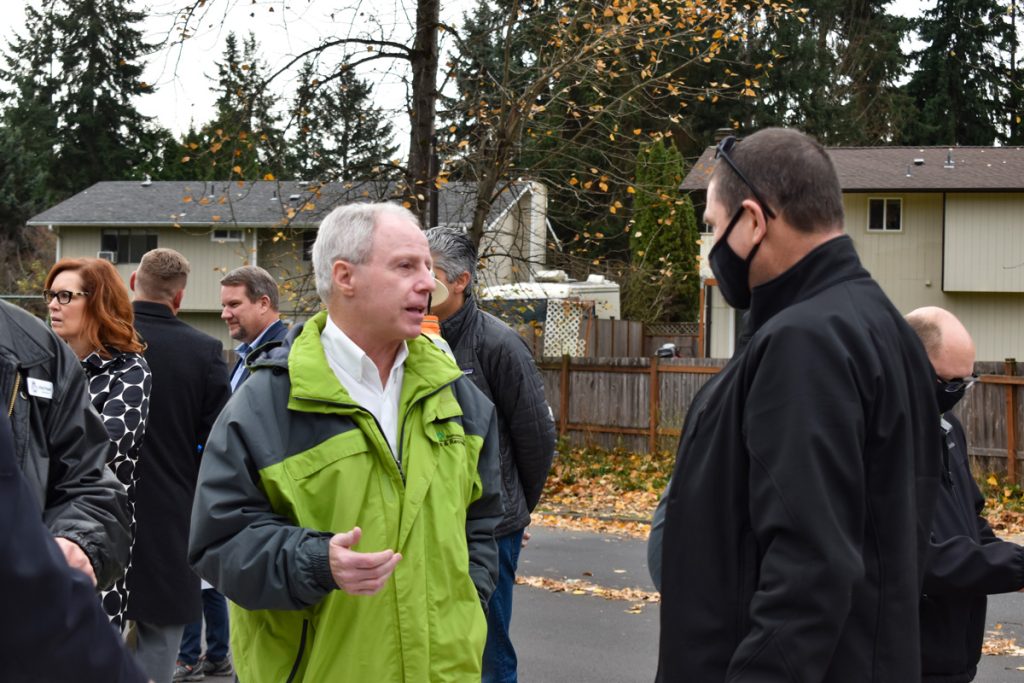 35th Avenue SE, between 152nd Street SE and SR 524, is a minor county artery with an average daily traffic average (ADT) of over 16,000. Cutting with Seattle Hill Road at 152nd Street, and the Interstate 5 to the west and SR 9 to the east, it is identified as the main north-south connection between these national highways.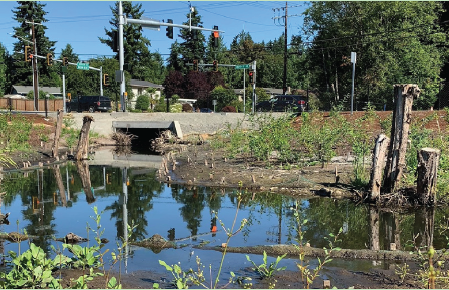 Prior to project completion, 180th St SE was identified as one of the main corridors in one of the fastest growing areas in Snohomish County, forecasting 46% growth by 2035. The Along this corridor, significant residential and high density housing has occurred and it is expected to leave pedestrians and cyclists, including the disabled, difficult passage.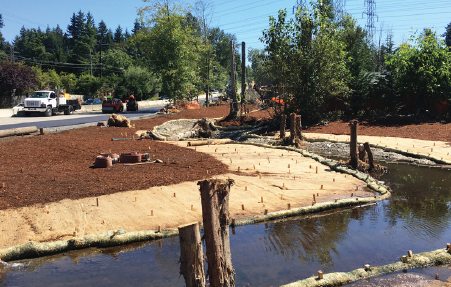 To improve traffic flow and meet active transportation demands, Phase 1 upgrades include:
Extension of the three-lane road to five lanes
Relocation of the amalgamation of Thompson and Silver creeks from the north side of 180th Street SE to the south side, with each creek flowing under 180th Street SE through separate culverts accessible to fish
Build sidewalks, bike paths, curbs, planting strips and gutters within the project boundaries
Creation of new rainwater retention and treatment facilities
Rebuild traffic lights at 180th St SE and Brook Blvd
Alderwood District Water and Wastewater Line Upgrade and Relocation
The added three-lane carriageway includes a continuous center turn lane, intersection improvements and traffic lights where warranted. In addition, ADA compliant sidewalks have been added. The project will also reduce congestion during travel hours, include a new drainage system with stormwater retention and treatment facilities in accordance with applicable national and local standards.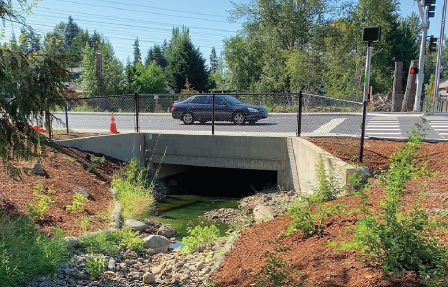 180th Street SE at SR 524 previously consisted of two lanes with intermittent sidewalks and shoulders, posted at 35 miles per hour, the minimum to allow for future urban level growth as part of the county's GMA comp plan. It has experienced 71 collisions in the past three years. Construction now improves safety and provides continuous urban level standards.
The design and construction of the 180th Street SE Improvement Project – Phase I cost more than $ 10 million, funded by a $ 4 million grant from the Washington State Transportation Improvement Board, a loan of $ 3 million from the Public Works Trust Fund and the Snohomish County Road Fund.
Past and future projects
The 180th Street SE Improvement Project – Phase I is part of a larger $ 93 million plan to improve transportation in the area. The other five projects in the region also include:
180th St SE Phase II (TBD)
Seattle Hill Rd (completed in 2018), Transportation Improvement Board grant: $ 3.6 million
35th Ave SE – Phase I (completed in 2019), costing $ 3.6 million
35th Ave SE – Phase II (under construction)
43rd Ave SE / Sunset Rd (2022/2023)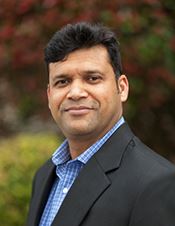 Two previous projects, SR 96 to 152nd Street SE and 152nd Street SE to 180th Street SE upgraded the 35th SE to urban standards by including signage, left turn lanes, cycle lanes and continuous sidewalks.
Mohammad Uddin, Snohomish County Public Works Traffic Engineer, told the Lynnwood Times that there has already been noticeable traffic decongestion in completed projects, including 180th St SE. "We have already seen significant improvements in traffic," Uddin said.