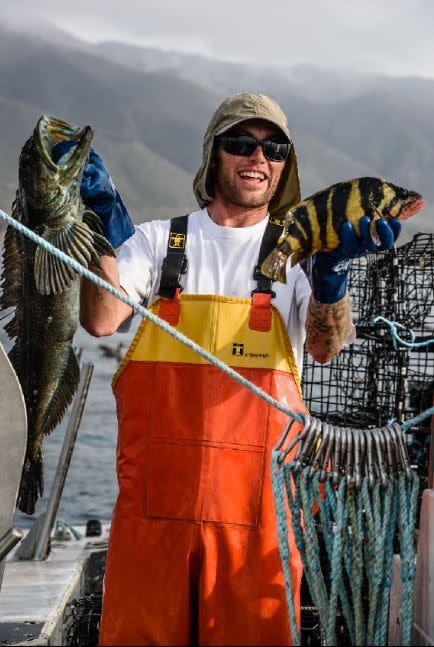 "Hooked! The Sea and Sip Dinner Series" at Wild Fish Restaurant
The description:
Don't miss the Hooked! The Sea and Sip dinner series! The Wild Fish Restaurant, located at 545 Lighthouse in downtown Pacific Grove, will host three multi-course festive dining events to benefit three local nonprofits.
Enjoy a festive 4-course dinner prepared by Chef Elsah Payne in conjunction with local fisherman Calder Deyerle, who provides fresh fish caught from Monterey Bay especially for the evening. Not only do you meet Calder and ask questions, but Shelley Dearheart of the Monterey Bay Fisheries Trust and Chef Elsah are on hand to answer questions. All food is sourced from local farmers, gatherers and fishermen – and local wine is also available as well as a full bar.
You'll sip craft cocktails and local wines
You will TASTE sustainable organic produce from local fishermen, farmers and gatherers
You will LEARN where your food comes from as the fisherman, farmer and chef guide you through a gourmet meal
Thursday, March 24 6:00 p.m. – 9:00 p.m.
First out of the water!
Benefiting the Monterey Bay Fisheries Trust Community Seafood Program

Meet Calder Deyerle, local fisherman and fishmonger
Wednesday June 22n/a 6:00 p.m. – 9:00 p.m.
Benefiting Monterey Peninsula Meals on Wheels

Meet the Organic Farmers of Spade and Plow
Thursday, November 3rd 6:00 p.m. – 9:00 p.m.
For the benefit of Ag Against Hunger

Winemaker's dinner (details to be determined)