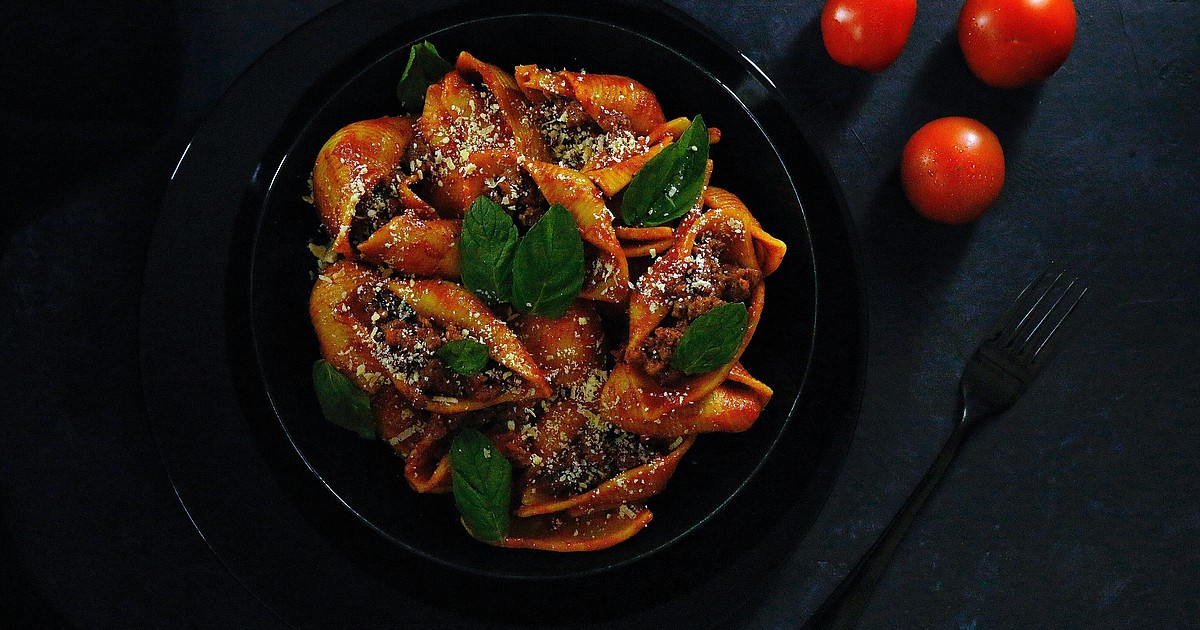 Let the pasta feast take you to the Mediterranean sun
The country chef heads to the sunny Mediterranean for today's delicious dishes.
Pasta is the star of some elegant and satisfying recipes that only need a few "sides" and a bottle of wine to make the dinner table more inviting than ever. Enjoy!
Manicotti with ratatouille sauce
8 ounces uncooked manicotti
32 ounces of ricotta cheese
2 cups grated mozzarella cheese
1/2 cup grated parmesan
2 eggs, lightly beaten
1/2 cup chopped parsley
Salt and pepper to taste
Ratatouille sauce (recipe below)
Cook manicotti according to package directions; drain. Place in single layer on wax paper-lined surface to cool.
Preheat the oven to 350 degrees.
Combine cheeses, eggs, parsley and seasonings in bowl; mix well. Pour into the manicotti.
Pour half of the ratatouille sauce into a 9 x 13 inch baking dish. Arrange the stuffed manicotti on top. Pour the rest of the sauce over the manicotti. Bake for 20 to 25 minutes or until bubbly.
For 8 people.
Ratatouille sauce
4 cups eggplant, chopped and peeled
2 cups sliced ​​green onions with tops
2 cups green pepper strips
4 garlic cloves, minced
6 tablespoons of olive oil
4 cups sliced ​​zucchini
1 teaspoon oregano, chopped
1 teaspoon basil, chopped
1/2 teaspoon marjoram
Salt and pepper to taste
2 cans of 15 oz tomato sauce
2 cans of 15 ounces of stewed tomatoes
Brown the eggplants, onions, peppers and garlic in olive oil in a skillet for 5 minutes. Add remaining ingredients; simmer 5 minutes longer or until vegetables are crisp-tender.
Makes 7 cups.
Jumbo salted shells
3 tablespoons sliced ​​green onions
2 tablespoons melted butter
1 package (10 ounces) frozen chopped spinach, thawed, drained
1 cup EACH chopped cooked chicken and ham OR
1 cup crab meat
1 cup artichoke hearts, store bought
1/2 cup grated parmesan
2 eggs, beaten
3/4 teaspoon Italian seasoning
1/4 teaspoon pepper
16 giant shells,
cooked, drained, slightly cooled
Garlic Cheese Sauce (recipe follows)
Preheat the oven to 350 degrees.
Combine all pepper ingredients in a bowl; mix well. Pour into the shells. Pour 1 cup garlic and cheese sauce into 9-inch round baking dish; arrange the shells on the sauce. Pour the remaining sauce on top. Bake for 20 to 25 minutes or until bubbly.
For 8 people.
Note: This recipe accommodates vegetarian wishes for meat or fish. For a complete vegetarian dish, omit the crab and add 1 cup chopped sautéed eggplant.
Garlic Cheese Sauce
1 clove garlic, minced
1 1/2 tablespoons butter
1 1/2 tablespoons olive oil
3 tablespoons of flour
Pinch of pepper
2 cups half and half or milk (regular or unflavored soy)
1/2 cup grated parmesan
Saute garlic in butter and oil in saucepan for 1 minute; stir in flour and pepper. Gradually add milk, stirring until thickened, then stirring constantly.
Add cheese, cook over medium-low heat until cheese melts, stirring gently. Makes 2 cups.
Serve any of your pasta dishes with this great bruschetta.
Parmesan Bruschetta
3/4 cup grated parmesan cheese, divided
1/2 cup finely chopped walnuts, divided
3/4 cup olive oil, divided
1/2 baguette or narrow French bread
Preheat oven to broil.
Blend 1/2 cup Parmesan cheese, 1/4 cup walnuts and 1/4 cup olive oil in a food processor or mortar and pestle until almost smooth.
Cut the bread diagonally into 1/2-inch slices and brush each side with the remaining 1/2 cup olive oil; place on a baking sheet.
Grill under the broiler for about 30 seconds on each side.
Spread Parmesan mixture, sprinkle evenly with remaining 1/4 cup Parmesan cheese and remaining 1/4 cup walnuts, and return to broil for 30 seconds or until cheese begins to melt.
Makes 8 servings.
A simple salad of sliced ​​tomatoes seasoned with oil and vinegar and sprinkled with chopped fresh basil or parsley is really all you need to complete this dinner. However, if you like to keep it authentic, have a tray of traditional sides on the table.
Some suggestions include olives of all kinds – green, whole and stuffed with everything from garlic chili, almonds or orange peel, black, Kalamata; peperoncini and other hotter peppers and sliced ​​red, yellow and green peppers; thin slices of prosciutto, pepperoni rings, green onions and red onion rings, and of course, tomatoes – grape, cherry and Roma cut in half or fresh local slicers.
Of course, your platter should contain a variety of cheeses such as Bel Gioso, Fontina, Gorgonzola and other traditional Italian delicacies, including a bowl of grated Parmesan cheese to sprinkle over almost anything.
Americanize your platter if you wish with sliced ​​avocado, cucumber, and celery and carrot sticks. Dips are optional.
For dessert, serve bowls of spumoni or Neapolitan gelato, or simply a platter of slices of glazed melon and bunches of grapes.
(Editor's Note: For many years, Valle Novak wrote gardening and cooking columns for the Daily Bee. "Weekend Gardener" and "Country Chef" became famous for their humor, information and cooking tips. common sense on how to do everything from planting to cooking.. As she recently retired, she has shared a number of chronicles to delight her many fans. This is one of those chronicles , originally published August 19, 2007.)