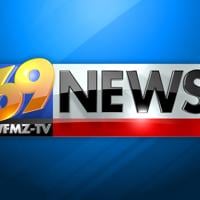 Mind Blown Plant Based Seafood Co. Nets Celebrity Chef Investor | News
GWYNN'S ISLAND, Virginia, February 10, 2022 /PRNewswire-PRWeb/ — The Plant Based Seafood Co.maker of award-winning plant-based seafood products Mind Blown, today announced an investment from Celebrity Chef Spike Mendelsohn. Chef Spike has his finger on the plant-based pulse with his growing efforts, including PLNT burger, a fast-growing plant-based restaurant chain, and dried mushroom snack brand, Eat The Change. His passion for innovating with plant-based alternatives is centered around the foods consumers love and crave.
"When I first tasted Coconut Shrimp, I literally got my Mind Blown!" Chef Spike said of why he chose to invest in the Mind Blown brand. "Although I initially fell in love with the product, the reason I invest in Mind Blown is because I love being part of an innovative team that leads the delight first. This dynamic mother-daughter duo makes waves in the vegetal space."
Mind Blown has quickly become the "Seafood Lovers Choice" with the largest product portfolio on the market that includes shrimp, scallops, lobster, oysters and crab cakes. In December 2021, Mind Blown Scallops won the World Plant Based Awards, "Best Plant-Based Seafood Product of the Year". The company has over 20 years of experience making gourmet seafood in the traditional seafood industry which it now leverages to create the world's most realistic plant-based seafood, whose taste and texture are indistinguishable from those of animals.
"We are delighted to have a changemaker colleague, the Chief Spike Mendelsohn in our team!" said Monique TalbertCEO of The Plant Based Seafood Co. "We love that Chef Spike pushes the envelope and shares our insatiable appetite for creating mind-blowing plant-based foods for everyone from vegans to meat eaters! Spike is known to be a high-energy, passionate restaurateur and brings with it a shared excitement that we can change the world by changing what we eat, without sacrificing our gourmet favourites!"
"It's a pleasure to work with other driven entrepreneurs who understand the effect our food system has on our planet," said Chef Spike. "I'm so excited to help revolutionize the plant-based seafood space. There's so much more to come…so get your old bay spice ready!"
About Plant Based Seafood Co.
Plant Based Seafood Co. products are the food of the future, and the company's mission is to provide the ocean and our planet with much needed relief while providing seafood experiences without sacrifice. The Plant Based Seafood Co. is an all-female family business that leverages its 20 years of experience creating award-winning seafood to now create deceptively delicious, plant-based seafood experiences. Plant Based Seafood Co.'s corporate headquarters and innovation center is located on an island in the Chesapeake Bay. You can find Plant Based Seafood Co. on Instagram (@plantbasedseafoodco) and Facebook.
Media Contact:
Ban Ramirez, BuzzBright PR banning@buzzbrightpr.com (808) 895-0513
Media Contact
Christine TouleBuzzBright PR, The Plant Based Seafood Co., +1 (609) 651-3529, christina@buzzbrightpr.com
SOURCE The Plant Based Seafood Co.