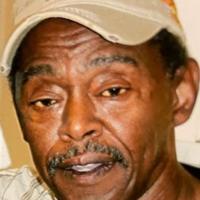 Paul A. Fairley Jr. | Obituary
Paul A. Fairley Jr.
July 28, 1948 – December 7, 2021
Paul A. Fairley Jr., passed away peacefully in his early morning sleep on December 7, 2021, at the age of 73.
Paul was born to Paul A. Fairley Sr. and LeVonne Jones-Fairley on July 28, 1948 in Laurel, Mississippi. At a young age, the family moved to Walla Walla, where Paul attended local elementary and secondary schools. Before his final year of school, he moved to Pittsburg, California to live with his Aunt Ldora Jones and graduated from Pittsburg Senior High School in June 1966. After graduation he returned home. him to Walla Walla and then pursued higher education. studies at the University of Washington.
In his youth, Paul worked at the Rogers Cannery and Boise Cascade (Wallula, WA) paper mills. In 1981 he moved on to his ultimate career at Washington State Penitentiary, where he worked as a correctional officer for 37 years before retiring in 2018. Having started working at a young age, Paul developed a strong work ethic and a sense of pride. and his dedication to his employers. While working in the penitentiary, Paul was known for his caring nature. Over the course of his career, he has served as a mentor to many new hires, many of whom say he was the "best mentor" they have ever had. He was able to provide direction and advice in a gentle but bossy manner. He insisted on always doing the right thing and maintaining respect for the work and the people with whom they work on a daily basis. He was friends with everyone he met and forged many lasting friendships throughout his work at the penitentiary.
Paul had many passions in life, including fishing, barbecuing, landscaping, and photography.
His great love for fishing and barbecuing was known to his colleagues, friends and family. To say that Paul liked to fish would be an understatement. Paul fished many, if not all, local fishing spots in addition to traveling to Alaska and Arkansas to fish. Some of her fondest memories were Arkansas fishing adventures with her cousin, Greg Jones. Paul was an avid cook, with grilling and grilling being his specialty. Cooking and preparing meals for work events, family meals and reunions with friends brought him great joy and happiness. He took it upon himself to teach those who were willing to learn how to barbecue and hone their skills. Paul also really enjoyed being a member of a pool party on Wednesday nights at the Eagles (you know who you are!)
Paul loved his family and his children. He had many parents. His nieces and nephews always knew they could count on him to be there when they needed him. He was always ready to provide advice and guidance by sharing his life experiences, choosing his words wisely and speaking with affection. That dry sense of humor, his soft laugh, and "Fairley's famous smirk" will be in our hearts forever.
His mother, LeVonne Fairley, was predeceased; father, Paul A. Fairley father; brother, Daniel Fairley; and her sister, Christina Fairley. He is survived by his four children: Candice Parks (Michael), Paul Fairley III, Lyle Stubblefield (Jan) and Tiffany Phillips (Aaron); six sisters: Bettie Fairley, Johnnie Roache (Andy), Brenda Fairley-Jones (Rick), Paula Fairley Brooks-Yisrael (Enoch), Elonda Fairley and Emmaline Fairley-Green (Tony); seven brothers: Leonard Fairley, Nathaniel Fairley, Mitchell Fairley, Melvin Fairley, Perry Fairley, David Thomas and Derek Fairley; three granddaughters: Sarijana, Myisha and Malia; four grandsons: Dupree, Damon, Demitirous and DeVonte; several cousins, aunts, uncles and several great-great-nieces and nephews.
On December 11, 2021, a private visitation took place at Herring Groseclose Funeral Home; at Paul's request, the cremation took place. A celebration of Paul's life is scheduled at Blue Mountain Community Church, 928 Sturm Ave, Walla Walla, on Saturday, December 18, 2021 at 1:00 p.m. The family respectfully asks all participants to wear a mask. In lieu of flowers, memorial donations can be made to Equal Justice Initiative, 122 Commerce St, Montgomery, AL 36104 or to https://eji.org/. The family of Paul A. Fairley, Jr. wish to express our sincere thanks to all for their continued love, support and prayers during this difficult time. He will be sorely missed.