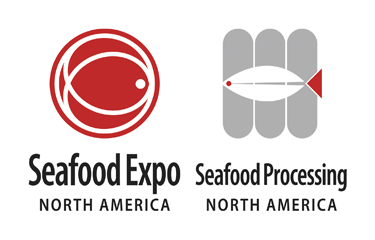 Seafood Expo North America – 2022 Exhibition Preview
We look forward to reconnecting with those of you attending the 40th Annual Seafood Expo North America / Seafood Processing North America in Boston, Massachusetts, USA next week. We are delighted to welcome you back to Boston, after two years of the pandemic, and thank you for your support. The 2022 edition will feature over 830 exhibiting companies from 50 countries operating in over 180,000 square feet of exhibit space.
There's plenty to see and do at North America's largest gathering of seafood professionals:
In the exhibition hall, a notable list of seafood and processing companies – both new and well-known – await the opportunity to share their offerings with buyers and exhibition attendees.
Representatives of Avramar, Camanchaca, Chicken of the Sea, Clearwater, Cooke Aquaculture, Eastern Fish, Eastern Fisheries, Gumusdoga, Handy International, Hofseth, Inland Seafood, Lenger Seafood Group, Lund's Fisheries, Kilic, Mazzetta Company, Northern Wind, Ocean Beauty , Orca Bay, Pacific Seafood Group, PrimStar BV, Seattle Shrimp, Southwind Foods, Trident Seafood and Viciunai Group will be among the familiar faces on the show floor.
New companies that have recently committed to attend the event include Export Partner/NEC, Australian Trade (Austrade), Amende & Shultz, Blue Evolution, Devi Seafoods, Inc, Maldives Fisheries Promotions Board, Superior Lobster and Vietocean Seafood Vietnam . A growing list of exhibitors can be viewed here: https://www.seafoodexpo.com/north-america/exhibitor-lists/
In addition to the vibrant exhibitor presence, the Exhibit Hall also includes the Demonstration Theater, where chef demonstrations, the Seafood Excellence Awards announcement and the 14th Annual Seafood Shelling Competition will take place. 'Oysters. When planning your exhibit experience, check out the entire schedule of special events here: https://www.seafoodexpo.com/north-america/events/
You are invited to attend, Sunday at 3:00 p.m., the announcement of the winners of the Seafood Excellence Awards competition. The awards will be given to two companies for "Best New Retail Product" and "Best New Restaurant Product". In addition to the New Product Showcase, which showcases the latest seafood products launched on the market, the Featured Product Showcase showcases the best products from exhibitors represented at the event, regardless of their date of introduction. on the market.
The three-day event also features a comprehensive conference program offering over 28 informative sessions led by seafood industry experts, who will share forecasts, updates and analysis on trends and trends. topics impacting the global seafood industry as it navigates a new normal on issues. trade, food safety, traceability, aquaculture, sustainability and consumer trends. Highlight sessions include a keynote address, "Economic Outlook for 2022," by Megan Greene – global economist, Financial Times columnist and senior fellow at Harvard Kennedy School – as well as a plenary session, "Three Ways to Integrate a Diversity and Inclusion Agenda to Benefit Your Business," presented by Dr. Tony Byers, former Director of Global Diversity and Inclusion at Starbucks. A full list of the conference agenda can be found here: https://www.seafoodexpo.com/north-america/conference-program/
As we continue to emerge from the COVID-19 pandemic, your health and safety remain a top priority. In light of the City of Boston's decisions to lift its indoor mask mandate as well as the requirement to present proof of COVID-19 vaccination to enter certain indoor spaces, masks will no longer be required to enter indoor spaces. 'event. However, in consideration of other attendees, we encourage you to wear a mask, especially in crowded areas. Keep up to date with show health and safety procedures directly on the website: https://www.seafoodexpo.com/north-america/health-and-safety
And don't miss the latest industry news. On day one, grab your copy of Exhibition today, the only official Seafood Expo North America/Seafood Processing North America publication, brought to you by SeafoodSource. The editorial team will report live event coverage daily, so visit SeafoodSource.com often for news and updates and be sure to follow SeafoodSource and Seafood Expo North America on social media using the hashtag #SENA22.
We invite you to stop by SeafoodSource's official media booth, #1765, to experience SeafoodSource Premium and enter to win a free one-year subscription.
We wish you a successful and safe event in Boston. Be sure to follow all the latest event coverage here.
Wynter Courmont
Diversified Communications, Events Director, Seafood Expo North America/Seafood Processing North America