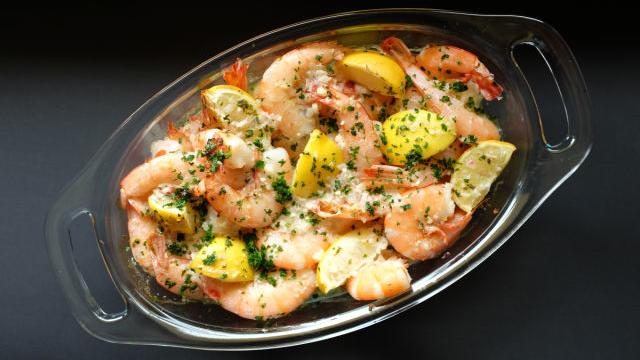 Simple Shrimp Recipes Are Often the Best | Food
[ad_1]
Recipe from Michael Symon's "5 in 5" (Clarkson Potter, 2013)
> Grilled Orange-Garlic Shrimp Skewers
16 U-10 size shrimp (10 to a pound)
2 or 3 garlic cloves, minced
2 tablespoons chopped fresh flat-leaf parsley
1 orange, zested, then sliced ​​and cut into wedges
1 green pepper, cut into 1-inch pieces
1. Soak four long bamboo skewers in water for 2 hours. (Or use four metal skewers thin enough for the shrimp.)
2. Peel the shrimp and run a knife around their edges to cut open the vein, then run cold water over the vein to remove any dirt.
3. Place olive oil, garlic, parsley, orange zest, salt and pepper in a resealable bag and seal it. Massage the bag with your hands to combine the ingredients. Add the shrimp to the bag, seal it and toss to coat the shrimp with the marinade. Refrigerate for at least 3 hours and up to 24 hours.
4. When cooking, skewer one end of 1 shrimp, then 1 orange wedge, then the other end of the shrimp (the orange wedge is therefore between the tail and the head of the shrimp on the skewer. ), then 1 piece of green pepper, then another shrimp and an orange wedge, and repeat until you have 4 shrimp on the skewer. Repeat with the remaining skewers, shrimp, orange wedges and bell pepper. Arrange the finished skewers on a plate and drizzle with the remaining marinade in the bag.
[ad_2]