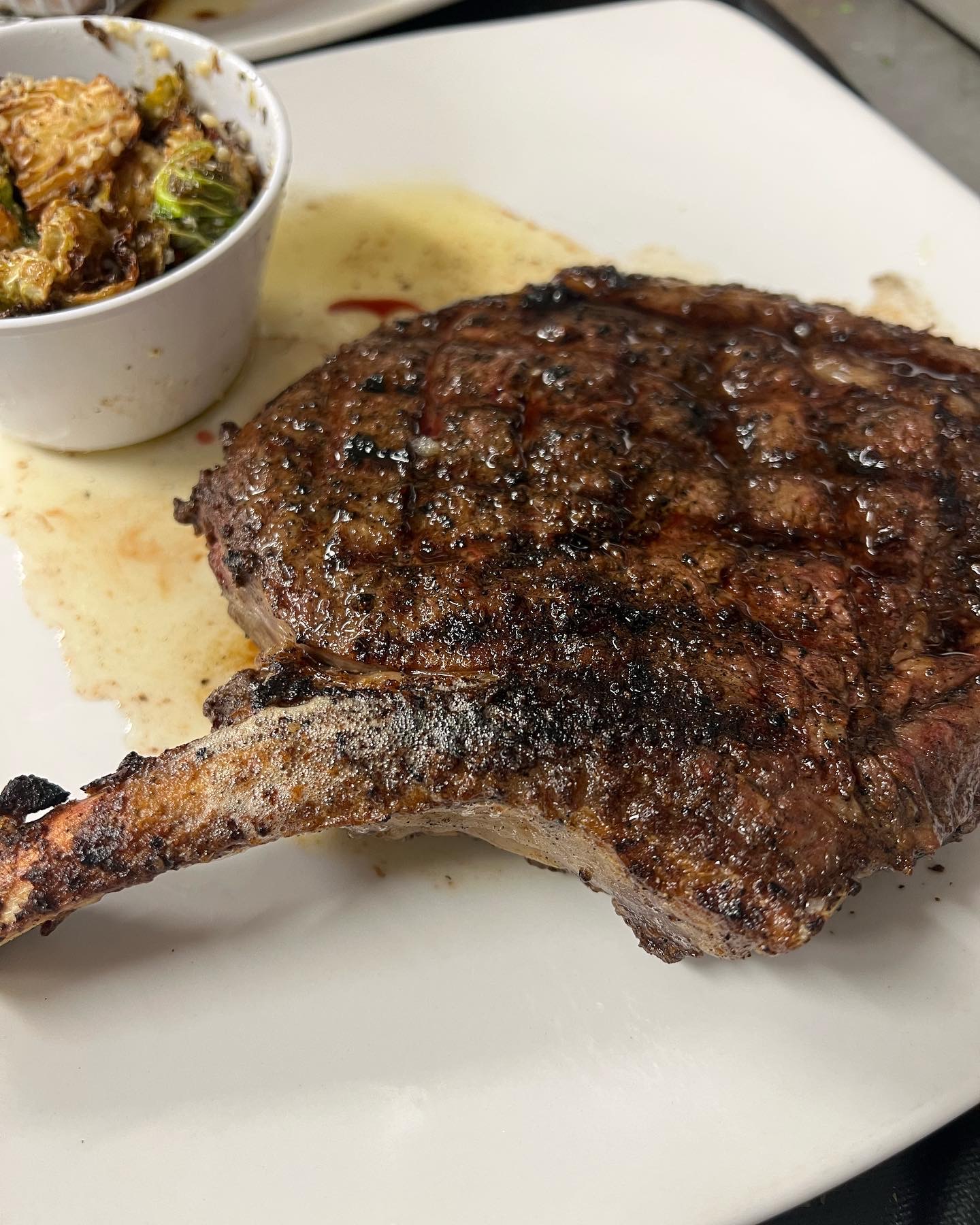 Steakhouse with seafood and outdoor Daiquiri bar in Navarre
posted on June 2, 2022 by Romy White



Over the years, Executive Chef Clint Boutwell has perfected his signature steak preparation technique, earning him the Oxford Eagle's 'Best Steak' award for 9 of the past 10 years. Photo courtesy of the Grillehouse.
East River Smokehouse was sold to restaurateur Clint Boutwell, a chef who currently owns six Mississippi restaurants, including three steakhouses. Boutwell aims to open an outdoor daiquiri bar on the waterfront deck by July 4 and an upscale indoor steakhouse by September, after a total interior renovation.
Boutwell, who has resided in Gulf Breeze for about a year, is now hiring staff for Mango Mary's, a daiquiri bar named after his daughter, which will join operations this summer. The bar will also serve Southern-style seafood, feature 4-5 daiquiri machines, and feature live entertainment and cornhole tournaments.
He plans to temporarily close the indoor restaurant during a total renovation. "I'm going to empty this whole place and use lighter colors."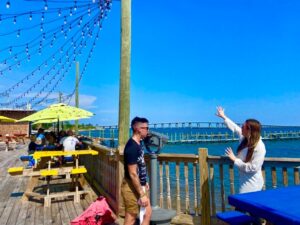 Alise McCreary, right, vice president of operations for The Grillehouse Restaurants, is on hand, helping plan the opening of Mango Mary's and the upcoming renovation of the East River Smokehouse building.
Boutwell's passion for food and restaurants was nurtured in her grandmother's kitchen and enhanced by cooking lessons, including an internship at Emerils in New Orleans.
Its existing restaurants include three The Grillehouse locations located in Tupelo, Southhaven and Oxford, Mississippi. "I'm good at steakhouses. This is my forte," he said.
Boutwell went on to point out that the future fourth restaurant The Grillehouse will not be an a la carte restaurant. "Each steak will come with two sides and will always cost less than the big steakhouses in Pensacola. You will get your money's worth. »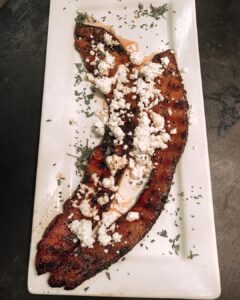 Plus, other popular dishes will include Boom Boom Shrimp tossed in a creamy Asian sweet chili sauce and thick grilled bacon strips topped with pepper jelly and goat cheese. Other menu favorites include smoked gouda mac and cheese and a wedge of blue cheese with marinated tomatoes, bacon and a sweet balsamic reduction.
The wine list will feature premium wines, such as Caymus, served by the glass, as well as a bespoke cocktail menu.
For more information see http://thegrillehouse.com
Mango Mary's is now hiring staff ahead of its July 4 opening. Email Manager@MangomarysFL.com to apply.