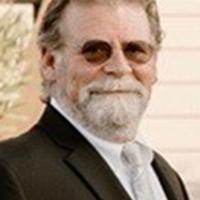 Terry David Haas | Obituary
COPPELL, TX – Terry David Haas, 66, of Coppell, Texas, passed away suddenly on Wednesday December 15, 2021. Terry was born in El Paso, TX on April 11, 1955 to the late James and Charlene Haas. Terry grew up in Johnson City TN, attended St. John's Episcopal Church, graduated from Science Hill High School, and attended East Tennessee State University. He then moved to Columbia SC where he met his wife, Joni, and then to Coppell, TX where he spent the last and best 23 years of his life.
Throughout his life, Terry worked in the sports equipment sales in the Southeast and with his brother in the construction industry in South Carolina. Terry has never met a stranger. Her unique ability to talk to anyone has allowed her to network with many friends. Her cheerful personality and severely southern voice will be remembered and missed by many. He enjoyed fishing and hunting with his brothers and friends, followed almost all sports and more recently attended concerts of his old favorite bands on weekends. He was a fantastic cook and was known for his mix of beef jerky and holiday season! Everyone who sampled came back for more every year.
As a devoted husband, father-in-law, brother, brother-in-law and uncle, family was most important to Terry. Not a month has gone by without his nieces and nephews receiving a care package from him in Texas. His grand-nephews were the first recipients of Buc-ee T-shirts in North Carolina! He was known for his Christmas gifts and his affinity for the nicknames of all family members. Terry very much enjoyed his trips home on the Fourth of July and at Christmas, where he reunited with his family and many lifelong friends.
Survivors include his wife, Joni Haas, daughter-in-law, Amanda Wagner (Tyler) of Dallas, Texas; sister, Cindy Meredith of Johnson City, Tennessee; brothers, Mike Haas (Janet) of Irmo, SC: Joe Haas (Leslie) of Johnson City, Tn. Nieces and nephews are Martha Douglas Frye (Tim) of Charlotte, North Carolina; Jim Haas (Jessica) of Charlotte, North Carolina; Kaitlyn Haas Garrison (Patrick) of James Island, South Carolina; Eve Haas of Columbia, South Carolina; Watkins Meredith, Johnson City, Tennessee. The great-nephews are Lane Frye, Wade Frye, George Frye, Henry Haas and Hudson Haas, of Charlotte, North Carolina. Brother-in-law Mike Brown (Jana), niece Ashley Erdman (Brent) and niece Caitlin Atwell (Clay) of Dallas. Step-sister, Amy Fish and her daughter Kenzie from Nashville, Tennessee.
A celebration of Terry's life will be given later. In lieu of flowers, the family are asking for tributes to be made to one of the three charities that Joni and Terry have supported over the years:
St. Jude Children's Research Hospital; https://www.stjude.org/
St. Joseph's Indian School; https://www.stjo.org/
St. Labre Indian School; https://www.stlabre.org/
In memory of:
Terry D. Haas