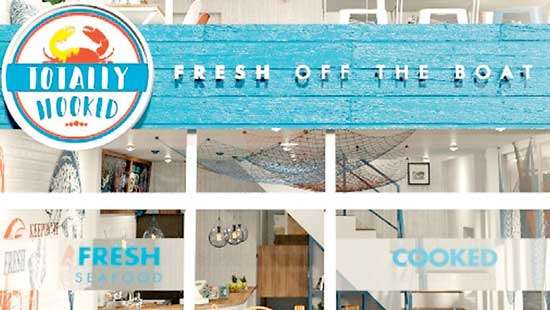 Totally Hooked Prepares to Deliver a Memorable Seafood Dining Experience – Other
---
Seafood lovers in Colombo will be delighted as the city's newest seafood restaurant – Totally Hooked – has recently opened its doors to the public. Conveniently located at 173, WA Silva Mawatha, Colombo 06, Totally Hooked was ceremonially declared open amidst a gathering of guests.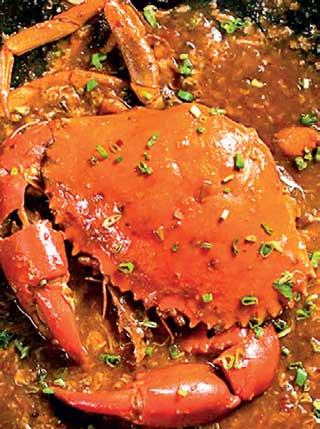 Totally Hooked is a seafood restaurant that is meant to amaze diners by taking them on a culinary journey they will always remember and want to come back for more. The restaurant serves a wide range of delicious quick seafood prepared by their culinary wizards that diners can dive straight into. Its aim is to delight seafood lovers by introducing them to the diversity of the freshest seafood from the ocean around
Sri Lanka.
Diners can choose from a delicious selection of sides that include all-time favorites such as home-cut fries and mashed potatoes, as well as new twists in the form of Jamaican corn jerk and yam with dried shrimp. For health conscious people, the perfectly prepared Caesar Salad and Seafood Salad would definitely be appealing choices. Appetizers available include everything from Laksa and Cajun shrimp to breaded cuttlefish or octopus, as well as a catch of the day in soup.
Main courses are guaranteed to delight the taste buds and include Chilli Crab, Tuna Steak, Peri Peri Shrimp, Fish and Chips and many more. Diners can wash down their culinary delights with several delicious thirst-quenchers and finish the meal with mouth-watering sweet desserts.
"We are very happy to finally launch our long-awaited restaurant. We have been waiting to open our doors and welcome guests for some time. With the challenges facing our island today, it took us some time to put everything in place and we are happy with the end result," said the management of
Totally hooked.
Sri Lanka is an island nation surrounded by the ocean, which means we have some of the most amazing seafood in the world. The restaurant wanted to capitalize on these resources at its disposal and create a truly distinctive dining experience full of Singaporean and American-inspired dishes.
The wide selection of seafood dishes are created by expert chefs who have years of experience preparing delicious seafood cuisine.
"We believe in running a sustainable operation and have therefore introduced eco-friendly packaging to provide a sustainable and unique dining experience. We're confident our customers will love our offering, enjoy our cuisine, and keep coming back for more," said Totally Hooked management.